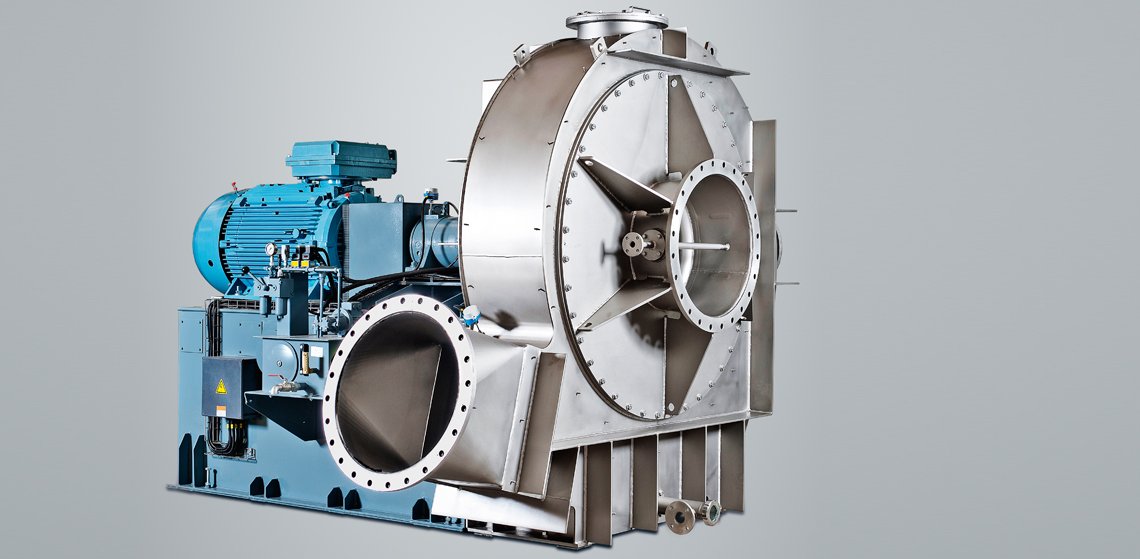 As a technology leader among manufacturers of high-performance blowers and compressors, use our expertise and experience to repeatedly impress our customers in the various sectors of the process industry.

The synergistic proximity of manufacturing and our own R&D at our headquarters ensures innovation and highest product quality.
Configured to different applications
Experienced engineers and technicians are your direct contacts when it comes to the technical clarification of projects. Our experts know the special requirements, standards and qualifications in the respective sectors. On this basis, they develop tailor-made offers, taking your specific requirements into account.

PILLER provides customer-specific solutions that are optimally configured to the different applications in design and material.
About production and manufacturing
The combination of the strengths of modern industrial production with a manufacturing plant forms a single unit.

Our perfected manufacturing processes are based on the modern amenities of our machinery, with machining centers and cutting-edge CNC-machines, such as a CNC horizontal drilling and milling machine, which can be used flexibly on almost all very large workpieces. This is supplemented by detailed manual finishing, such as welding of the impellers, in particular on small-sized and inaccessible locations, requiring considerable dexterity and skill.
We guarantee the highest quality standards for our products, from stainless steel to nickel-based alloys and copper alloys, and right up to aluminum and titanium.

An additional service: We are available as a competent partner to our customers both before and after the purchase. PILLER service is there for you – worldwide.
Our expertise at a glance
PILLER video – Insight into the production process
Play the video and gain an insight into our production! What workstations are there? Which high-end machines are used? How is work carried out and in which way is quality ensured?