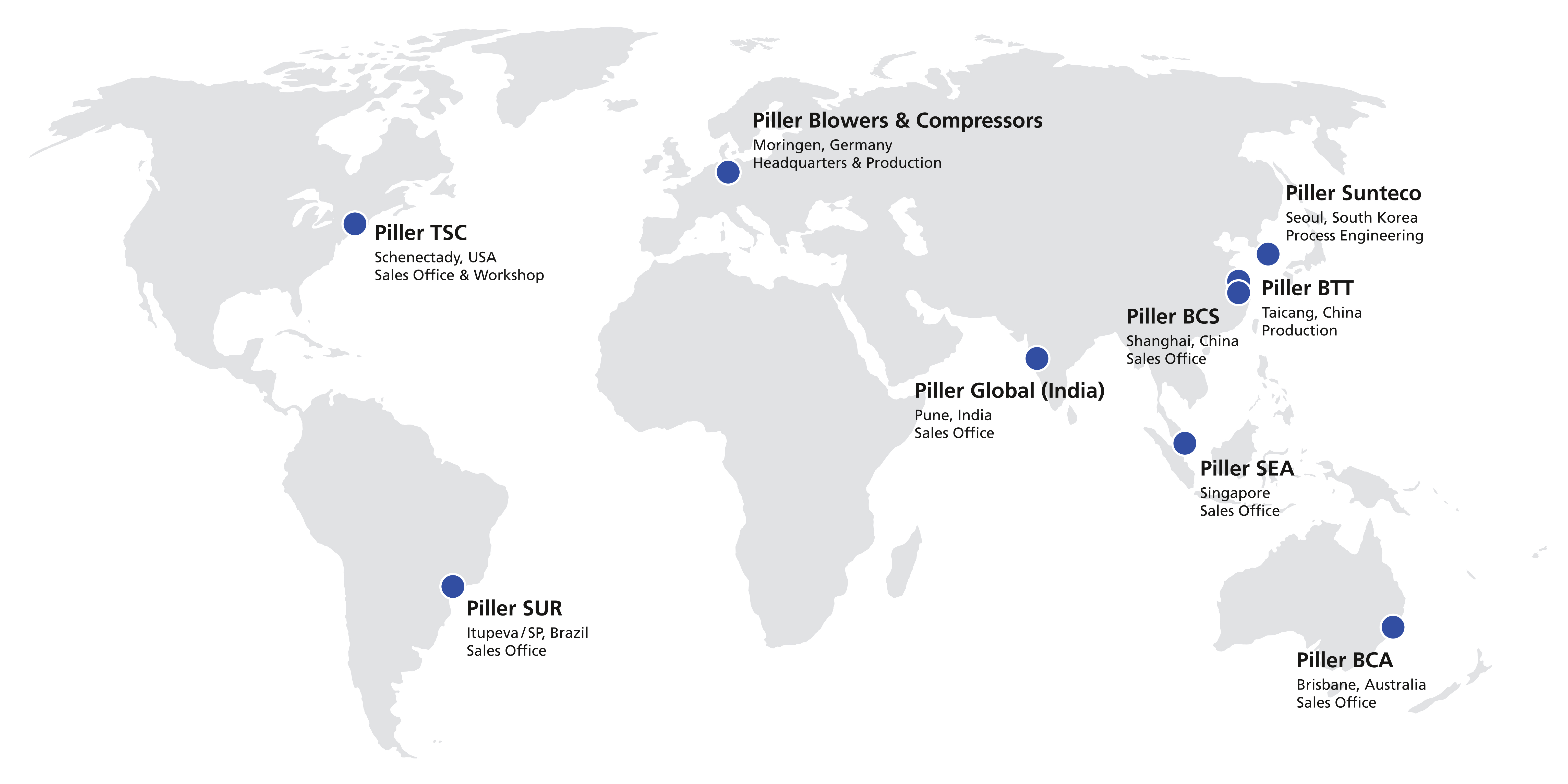 Piller Blowers & Compressors GmbH
Nienhagener Str. 6
37186 Moringen
Germany


+49 5554 201-0

+49 5554 201-271
Do you have any questions regarding our services and products or PILLER in general? Please contact us. We look forward to hearing from you!
PILLER video – Insight into the production process
Play the video and gain an insight into our production! What workstations are there? Which high-end machines are used? How is work carried out and in which way is quality ensured?