For good reason, PILLER counts among the international technology leaders for high-performance blowers and compressors.
Thanks to our experienced engineers and technicians, we offer process engineering expertise at the highest level. Our comprehensive service portfolio and our expert knowledge cover a wide range of applications, as well as individual, customer-specific solutions in almost every design. The top-quality products from PILLER are designed for various processes and the various sectors of the process industry.
Discover more about PILLER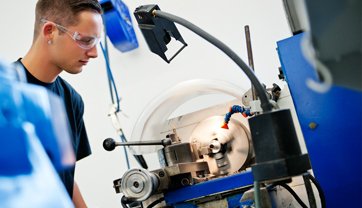 Complete with training room, training workshop and modern machines, our training center directly located at our main location in Moringen provides the perfect prerequisites for entering professional life.