MORE SUCCESSFUL TOGETHER
Looking at the big picture
Long-term plans and relationships with customers, partners and employees are important to us as a medium-sized, family-owned company, as is reliability, customer proximity and solution orientation. We have a clear vision and we work for it as a team - we want to be successful together. We share fundamental values and the conviction that this is about more than maximizing profits.

At our company, people who make things possible, improve details, implement ideas and understand the customer form an unbeatable team. PILLER is more than the sum of its parts because everyone pulls together.
GLOBAL MARKET LEADER & PARTNER OF CHOICE
Our vision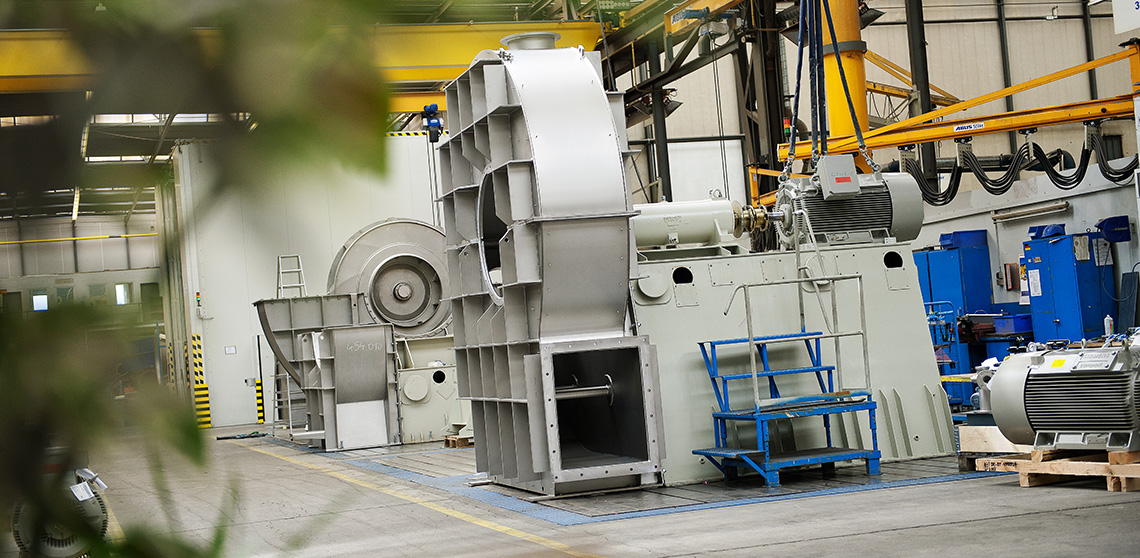 We are the global market leader for resource- and energy-efficient solutions for vapor recovery - and we continuously strengthen this position.

For all companies that want to promote sustainable production, we are the partner of choice.

With our machines, customers achieve the greatest possible energy efficiency and CO2 reduction in their vapor processes.
STRONG DRIVE & COMMITMENT
Our purpose
As a globally active, family-owned, medium-sized company, consistency and a focus on the future are firmly anchored in our DNA – just like the full assumption of responsibility. With regard to future generations, we consider active collaboration on a livable, greener future by reducing the burden on the environment as an obligation and an incentive. For us, the sustainable, responsible use of our planet's limited resources is inextricably linked with durable economic success and the creation and preservation of future-oriented, meaningful jobs.

We have developed a unique, innovative technology for heat recovery in industry: Our high-performance blowers and compressors, specifically designed for mechanical vapor recompression (MVR) and vapor recovery processes, significantly increase energy efficiency in vapor processes, reduce primary energy costs and lead to CO2 savings in the processes.

In running installations, we can demonstrate energy demand reductions of up to 75 percent, over 60 percent reduced CO2 emissions, and up to 90 percent energy cost savings in industrial heat pump processes. In this way, we make the transition to a resource-saving and more sustainable production possible and ensure the productivity of our customers. Our actions are characterized by promoting things that are important to us: the quality and performance of our machines, our worldwide service, and the further development of our organization.

In addition, we constantly review our processes in order to optimize our use of resources and reduce energy consumption. To this end, we give our employees the space to contribute and evolve – their skills, ideas and commitment make us successful.

Together, we ensure that we live up to the high standards we set for ourselves, which we express in our claim: ALWAYS ADVANCING.
ORIENTATION & INCENTIVE
Our shared values
We are convinced that we can only perform and succeed as a team if we share fundamental values. We continuously ensure compliance with these values across departments, companies and sites so that they can be perceived as an orientation and incentive every day.

Making the impossible possible

For us, customer orientation means intensive, personalized advice and passionate commitment for our customers from the very first contact - we always find the best solution for your applications and stay on it until it's up and running.

For us, quality goes beyond safe products that are developed, designed and manufactured to a high standard - with reliability, on-time delivery, personal assistance and worldwide service we contribute to achieve the desired effect for our customers and secure it in the long term.

For us, innovation is more than the constant enhancement of products and components by our traditionally strong R&D department - we also adapt our processes and our organization to changing conditions.

Excellence is the goal we continuously strive for in all fields - we always have the highest standards for ourselves and are not satisfied with what we have achieved, but are committed to striving for better.
Showing a clear attitude

We take responsibility as a company for our employees, our projects with our customers and for society by promoting local sports, social projects and initiatives at our site - in addition, all team members are given the space and trust to responsibly carry out their own tasks.

Integrity is extremely important to us in our daily actions - we remain consistently true to ourselves and our values, we act fairly at all times, we are honest and decent, and we walk the talk.

We strive for reliability towards everyone and everything - internally we can rely on each other and everyone's sense of duty as a team. Customers, partners and suppliers know that we, as a company, stand by our word.

Sustainability is very important to us - not only do we improve our own processes to conserve energy, but our machines also enable customers to use our planet's limited resources more responsibly.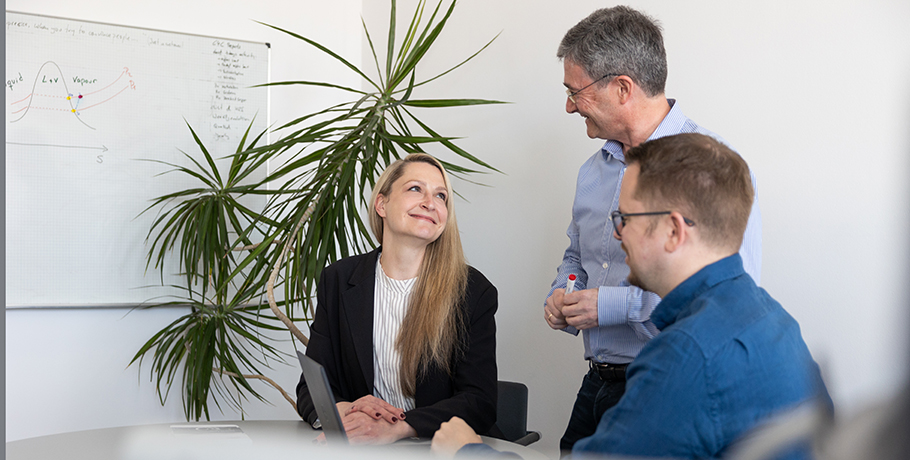 Being successful together

For us, collaboration means teamwork across departments, companies and national borders - we work together in partnership internally and in close cooperation with customers, suppliers and network partners and focus on long-term relationships with everyone.

In our company, team spirit comes from a sense of belonging - we all belong to the PILLER team, pull together, enjoy successes together, master challenges as a team and thus achieve set goals.

Diversity is a reality for us as a globally active company with an export share of 85 percent - we are interested in people and not in their origin, language, faith or gender.

For us, openness is demonstrated by being open to dealing with people, questions, ideas and problems in an unbiased manner - we approach unknown tasks, new methods and challenges together across hierarchies.


Open communication

For us, appreciation means recognizing and praising the performance of others and their contribution to the achievement of common goals in our daily work, and respecting them as human beings in their individual uniqueness - we cultivate an appreciative approach to each other and to all people we are in contact with.

Transparency is the key to collaboration for us – we communicate relevant information to the team, but also to customers, so that everyone has a basis for making decisions, organizing their own actions and actively clarifying problems.

Optimism is a basic attitude in our company - we have the confidence, grown over the years, to find a solution to any problem together, through an open exchange of ideas, and see an opportunity in every challenge.

Humor is an integral part of our culture - we create an atmosphere of human interaction that makes it possible to have fun at work and enjoy work.

Piller Blowers & Compressors GmbH
Nienhagener Str. 6
37186 Moringen
Germany


+49 5554 201-0

+49 5554 201-271