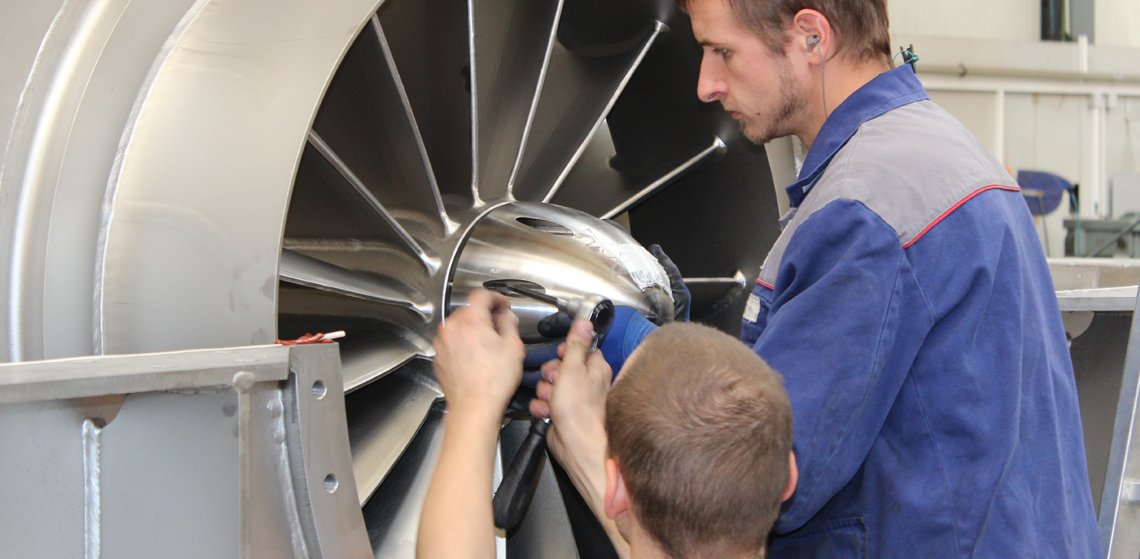 In our modern manufacturing plant, we repair or overhaul your blower, bearings, couplings, wheels and casing as required. With cutting-edge technology, our experienced professionals make sure your machine is returned to a safe operating condition.

Joint planning thereby ensures fast, timely handling. You need repairs or professional maintenance?

Get in touch with us!
Please ask for our support.
PILLER video – Insight into the production process
Play the video and gain an insight into our production! What workstations are there? Which high-end machines are used? How is work carried out and in which way is quality ensured?