Globally efficient and successful
Customized solutions for customer-specific requirements
Piller Blowers & Compressors GmbH develops, designs and manufactures high-performance blowers and compressors for the process industry.
We supply efficient, economic and customized machines to meet our customers' requirements. They are used for example in the food industry, pulp and paper production, the chemical industry, the petrochemical industry, the pharmaceutical industry and in industrial wastewater treatment. We are globally competitive and successful.

In our portfolio we have innovative high-performance blowers and compressors for mechanical vapor recompression (MVR) and vapor recovery processes - for example process gas blowers for the CCR plating process. In addition, we offer a wide range of services worldwide: technical advice, commissioning, maintenance, repairs, system optimization and spare parts service.







At PILLER, we merge a spirit of innovation and market-oriented research & development with comprehensive manufacturing know-how:

We combine traditional manufacturing and the high level of welding expertise of our employees with the most modern machines and future-oriented processes in industrial production.

The name PILLER stands for durable machines, highest accuracy and compliance with all specified performance data. With thorough inspections and tests during production, we meet our own high quality standards and reliably deliver top-quality products.
OUR CONTRIBUTION TO SUSTAINABILITY
Energy-efficient solutions for the process industry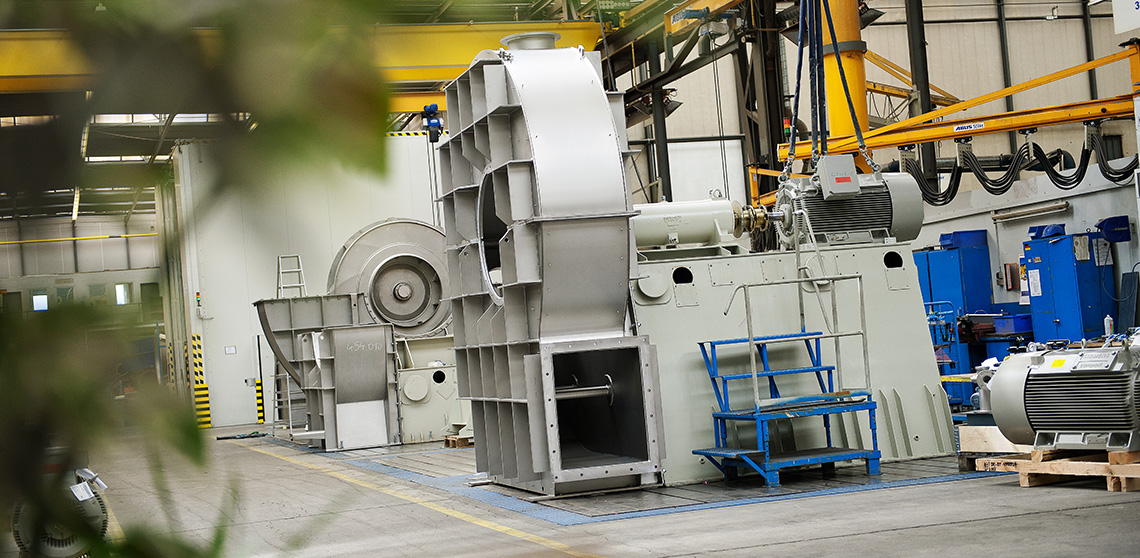 Our high-performance blowers and compressors, which we have developed specifically for mechanical vapor recompression (MVR) and vapor recovery processes, significantly increase energy efficiency in vapor processes.

An energy consumption reduction of up to 75 percent has already been demonstrated. The result: CO2 savings of 60 percent in processes and 90 percent energy cost savings for primary energy.

With our unique, innovative technology, we make the transition to a resource-saving, sustainable production possible and ensure the productivity of our customers.
FUTURE-ORIENTED SINCE 1909 - ALWAYS ADVANCING
Family-owned, global player
Since its foundation in 1909, long-term plans and a forward-looking approach have shaped the development of our company. We also have a strong focus on the requirements of our customers. Our approach has proved itself right: As a medium-sized, family-run company, we are on a growth path. With 453 employees and branches in the USA, Singapore, Australia and China as well as joint ventures in Korea, India and Brazil, we are now an international company and export 85 percent of our machines.

Here you can learn what else distinguishes us and find interesting facts about our company.


We work together to realize our vision. We share fundamental values and the conviction that this is about more than maximizing profits.

Vision, Values & Purpose

At PILLER, we rely on collaboration across departments and national borders - naturally, this also applies to our management team.

Our management


Here you can find the most important key figures and information about PILLER at a glance.

Figures, Data & Facts

Piller Blowers & Compressors GmbH
Nienhagener Str. 6
37186 Moringen
Germany


+49 5554 201-0

+49 5554 201-271