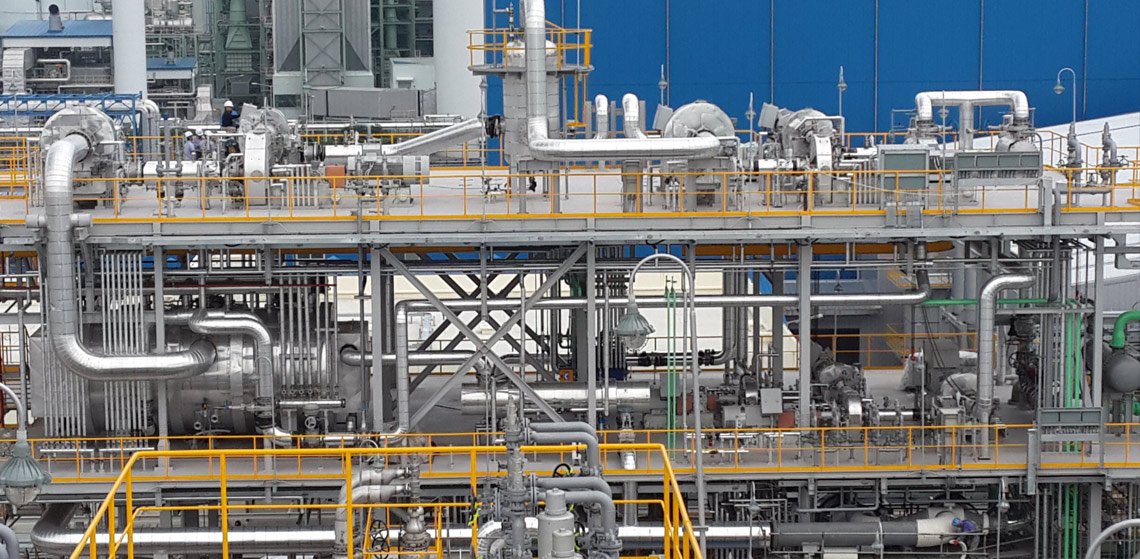 Against the backdrop of rising energy prices, multi-stage blower systems for vapor recovery are an attractive option. Due to the recycling of process steam by means of innovative compressor technology, additional generation of fresh steam is no longer required. The resulting steam is brought to the necessary pressure by compression and made available to other processes of the system.
The advantages: high primary energy savings, CO2 reduction and overall improved economic efficiency of the system.
In industrial processes, large volumes of steam at low pressure often result, without being used further. Rather than simply condensing the steam after the heating process, it is worth increasing the steam to a usable pressure by compression, and then recycling it.

The steam-compression process minimizes the need of generating additional fresh steam of the required pressure level. An optimally designed multi-stage blower system significantly reduces the energy and cooling water consumption, and thus the operating costs. An ROI of significantly less than two years can therefore be realized – depending on the ratio of electricity to primary energy costs.
A wide range of process industries dissipate unused vapor into the environment, but require extremely high levels of steam for production. The innovative technology of steam recovery using multi-stage blowers has the great advantages of high primary energy savings, CO2 reduction and overall improved economic efficiency of the system.
The Multi-Stage Blower Systems
The multi-stage PILLER blowers for steam recovery generate steam up to a pressure of 5 bar. Depending on the application and the requirements, the number of stages can be varied between three and a maximum of eight. Due to their modularity, the systems can be easily integrated into existing process equipment.
PILLER video – Insight into the production process
Play the video and gain an insight into our production! What workstations are there? Which high-end machines are used? How is work carried out and in which way is quality ensured?