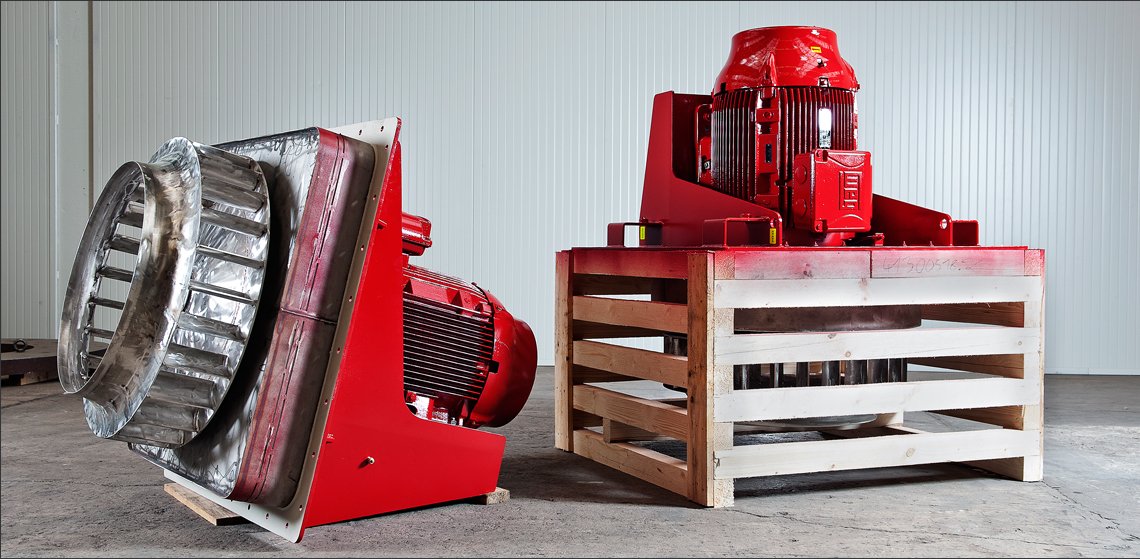 Adherence to the furnace roof or wall is generally by a flange connection. The special plug-in design variant can quickly and easily be assembled by the customer himself. An insulation casing designed for the high furnace temperatures reduces the heat losses, protects the bearing and drive unit even under high temperatures, and also serves as a platform for the motor and bearing.
For instance, the labyrinth shaft seal with carbon rings in a gas-tight version is available here for special applications if a separation between the furnace and the surrounding area is required.
To reduce heat transfer in the outer components, and thereby minimize heat losses, an efficient insulation system is essential. High-quality and environmentally-friendly materials are used here.
Available drive types are: The R-variant (belt drive) and the M-variant (direct drive, impeller mounted on motor shaft). Of course, other drive types are available on request.
PILLER video – Insight into the production process
Play the video and gain an insight into our production! What workstations are there? Which high-end machines are used? How is work carried out and in which way is quality ensured?