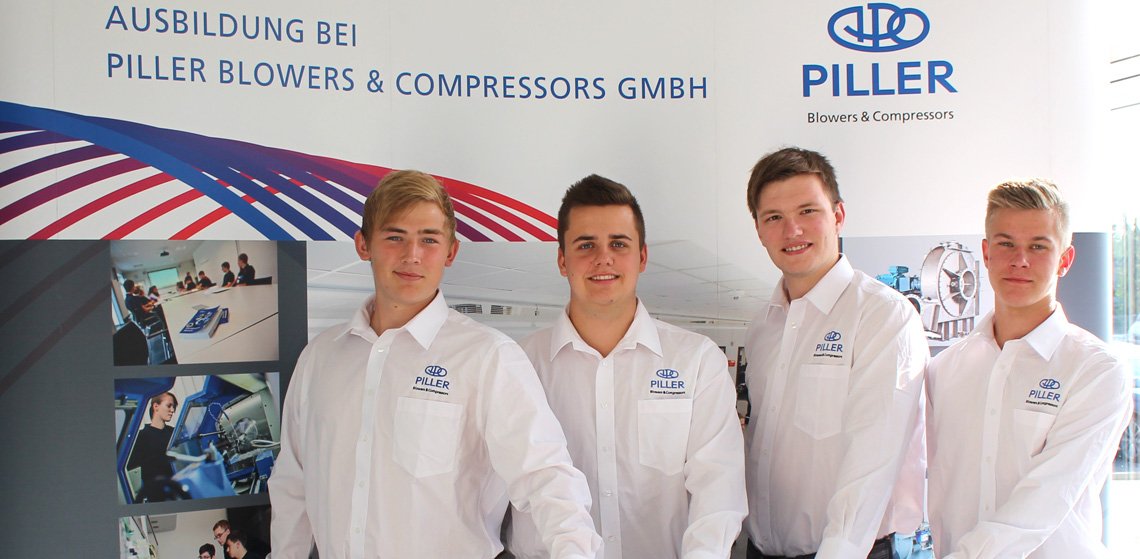 Prior to your application it is sensible to collect some initial information about the company, its products, its way of working and the training role you are interested in. Various events such as the "Open Day", the "Training Day", taster days and school class tours at PILLER as well as our stands at training exhibitions provide you with many opportunities to do this. Have some initial discussions with us, ask for information material and form your own impression of the contents of the jobs on offer and of your future training company!
PILLER video – Insight into the production process
Play the video and gain an insight into our production! What workstations are there? Which high-end machines are used? How is work carried out and in which way is quality ensured?