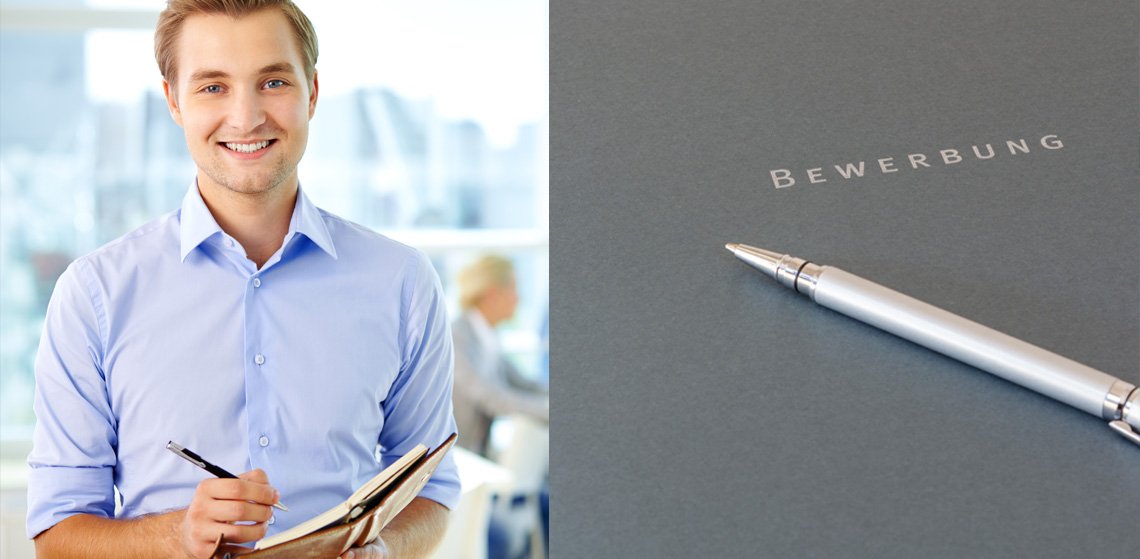 You have acquired your first impressions of PILLER and would like to start your training with us or are interested in an internship with us. Then we should get to know each other better. The next step is your application. Here a few things must be kept in mind. Your application is your means of selling yourself to us! This is the only way of safeguarding your chance. This is because we can only compare all interested parties in a neutral way if they submit complete, clean and error-free applications to us. To ensure a successful application, here are a few pointers and tips.
Application
An application should always be complete, irrespective of whether you are applying on traditional paper materials with a folder or electronically via email. You must take care that all sections of an application such as the accompanying letter, CV and enclosures are not only included, but are also dean and tidy. Spelling mistakes, creases or coffee stains give the impression that the interest in a training or internship position was not serious. It also gives a good impression to name the correct contact partner by name. This shows that you have done some research. Your accompanying letter should make clear why you want to secure the stated training role and why you would like to work at PILLER. The more precisely you have looked at PILLER and the job, the more likely things are to work out later.
Recruitment Test/Assessment Center
Companies frequently run recruitment tests for trainees to which all applicants to the company are invited. Such a recruitment test may consist of a group interview and role plays designed to test how communicative and flexible the candidates are. Knowledge tests in the form of questionnaires are also often included. These often relate to general knowledge, concept comprehension and company knowledge.PILLER also runs small Assessment Center recruitment tests followed by group tasks. The relevant responsible trainers and some trainees also participate in this day. At the end the applicants generally have to present the results of their group work. Even if all recruitment tests are different, you can still prepare by
Obtaining current and standard information about the company
Practicing a short presentation
Training in group discussions with family/friends
Reading experience reports of others on the internet as a warm-up
Researching/training yourself in typical test tasks and obtaining feedback from friends/family.
Interview
An interview invitation means that you are now getting close to your training place at PILLER. In this discussion the training company and the applicant will get to know each other in person. Both sides have the opportunity to "sound each other out" At PILLER we would like very much to find out, amongst other things, who the real person is behind the application and the results. And you can also use this opportunity to demonstrate your motivation and your interest in the training in a credible and detailed way. You can also get to know the training management team and get a clear idea of whether the training and company are a good fit for you.
A job application includes:
Your application letter which must include the following:
Full sender details with first/last name, address, telephone number and email address
Full/correct address of the PILLER contact partner
Date
Reason for the letter and the job description
The correct designation of the training profile
The name of the school you are currently attending
Details of the school leaving certificate you are working towards
Details on your motivation: Why this training, why at PILLER
If applicable, your technical experience
Salutation and your signature
A list of all enclosures in your application folder
Your CV with:
Your personal data including first/last name, address, date of birth
School education: time periods, names of schools and leaving qualifications
Any further training and qualifications
Voluntary military or social service, or similar
If applicable, any periods spent abroad
Any previous internships and professional experience, such as holiday jobs
Specific knowledge and skills such as foreign languages
Personal interests, hobbies, volunteering commitments
Your enclosures:
Your last three school reports
Proof of internships and activities
If applicable training and/or work references
If applicable, certificates and extra qualifications
PILLER video – Insight into the production process
Play the video and gain an insight into our production! What workstations are there? Which high-end machines are used? How is work carried out and in which way is quality ensured?