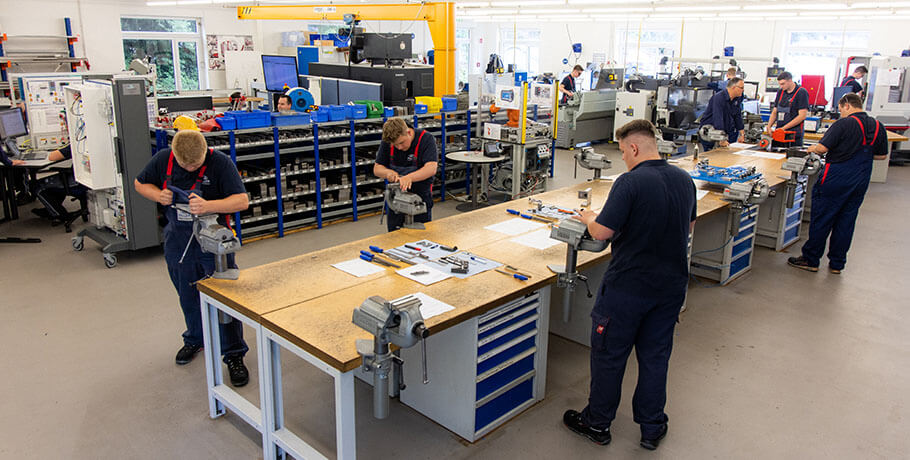 As one of the preferred trainers in the region, we are constantly on the look-out for motivated talent. Piller Blowers & Compressors has its own training center, with modern training rooms and a training workshop. We provide sound, forward-looking training in a range of technical and commercial professions for enthusiastic, specialized young talent. It is our explicit goal to employ our trainees as qualified staff members after their training.

Apply to PILLER today!
At PILLER we are a true leadership team when it comes to high-performance blowers and compressors. Our recipe for success: employees who not only "do a job" but who also enjoy always overcoming new challenges more successfully together. Young talent is a high priority for us. Therefore we train talents to become real professionals in our own training center.
The Piller Working Environment
PILLER video – Insight into the production process
Play the video and gain an insight into our production! What workstations are there? Which high-end machines are used? How is work carried out and in which way is quality ensured?