Training professions and internship
Start your career with us in Moringen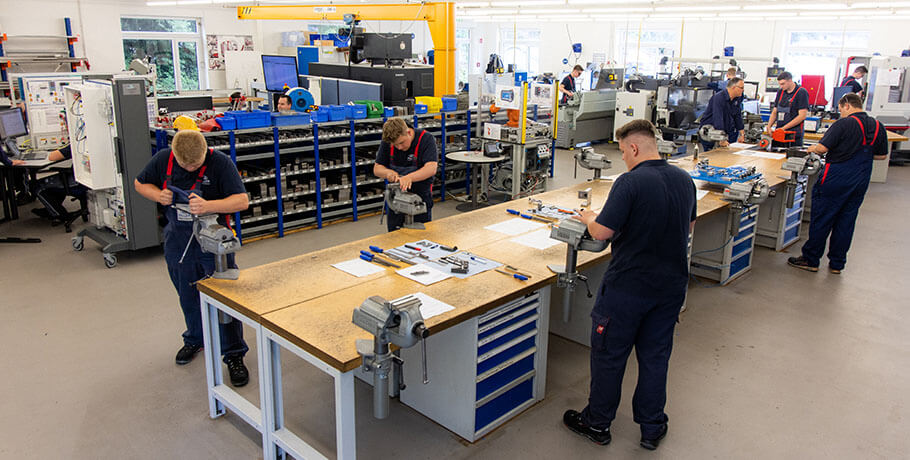 As one of the preferred trainers in the region, we are constantly on the look-out for motivated talent. Piller Blowers & Compressors has its own training center, with modern training rooms and a training workshop. We provide sound, forward-looking training in a range of technical and commercial professions for enthusiastic, specialized young talent.

It is our explicit goal to employ our trainees as qualified staff members after their training.
Apply to PILLER today!
At PILLER we are a true leadership team when it comes to high-performance blowers and compressors. Our recipe for success: employees who not only "do a job" but who also enjoy always overcoming new challenges more successfully together. Young talent is a high priority for us. Therefore we train talents to become real professionals in our own training center.

For everyone interested in technology and engineering who will shortly be leaving school and would like to start their professional lives with a sound training program – we are the trainers!
At PILLER, you can receive training in a variety of professions such as
electronic engineers for industrial engineering
industrial mechanics
construction mechanics
technical product design
and cutting machine operation.
We also regularly offer training for
IT specialists
warehouse specialists
and industrial sales representatives.
After successfully completing the training program, there is a real chance for trainees to join PILLER in full-time employment.

We look forward to meeting you!
The training center in Moringen is evidence of the high priority of training at PILLER. With training rooms, a training workshop and state-of-the-art machines, it offers the perfect prerequisites for entering professional life.

With its excellent training program PILLER is considered to be one of the preferred trainers in the region. With our own training center at the main site in Moringen we focus on internal staff acquisition and our high training ratio of over > 10 % is well above average. Our training center performs outstanding work, tailored to the future requirements of the respective job profiles. This enables us to offer our young talents the ideal pre-requisite conditions for a future career.





What differentiates PILLER is its investment in its own young talents, as demonstrated by the training center at the main site in Moringen. This central reference point for all trainees is a facility perfectly attuned to the company's learning requirements – and that is really something special!

The 700 square meter training center has modern training rooms and an excellently equipped training workshop complete with workbenches, conventional and CNC lathes and milling machines, welding booths, an electrical laboratory and workshop, all of which ensure outstanding training conditions in the different professions.
Technical-industrial training
Here we prepare our trainees in-depth for the production of high-performance blowers and compressors. We also enable all our technical/commercial trainees to obtain important additional cross-vocational qualifications, for instance through a basic electronics course, a welding course or a metals foundation course.

The training rooms in the training center are also used to hold numerous seminars, further and vocational training sessions for PILLER employees including the training offers from the PILLER Academy.
PILLER has a professional and helpful team available to answer all your questions about training and careers. Training manager, Mandy Steinmetz, takes care of all training aspects and is responsible for training at PILLER. She is also in charge of the technical training of the industrial sales representatives.
These trainers will take care of you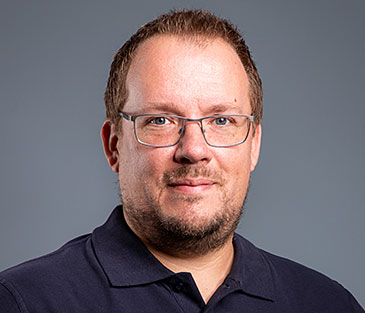 Christoph Asche
Process Manager Supply Chain
Christoph Asche is responsible for the training of "Warehouse logistics specialist" at PILLER.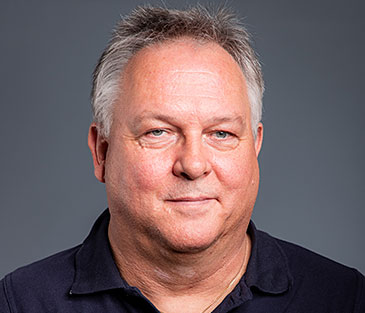 Peter Demitz
Master trainer

Peter Demitz is responsible for the technical training of industrial mechanics and cutting machine operators.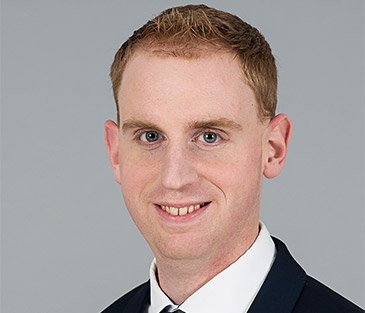 Thomas Henzler
Chief Information Officer

Thomas Henzler is responsible for our prospective IT specialists in the area of system integration and application development.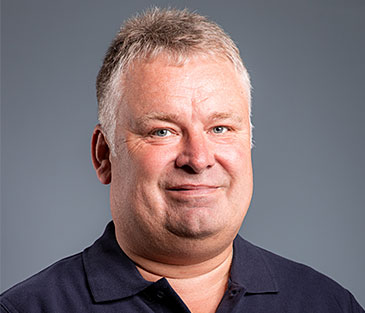 Bernd Rien
Mechanical engineering mechanic / welding specialist

Bernd Rien is the contact person for our trainees in construction mechanics. The main focus and the future employment area at PILLER is in welding technology.
Training fairs and events
Meet us live on site or online
At events we give insights and information into training programs, e.g. at the "Training Day" on taster days, school class tours or at training exhibitions.

Prior to your application it is sensible to collect some initial information about the company, its products, its way of working and the training role you are interested in. Various events such as the "Open Day", the "Training Day", taster days and school class tours at PILLER as well as our stands at training exhibitions provide you with many opportunities to do this. Have some initial discussions with us, ask for information material and form your own impression of the contents of the jobs on offer and of your future training company!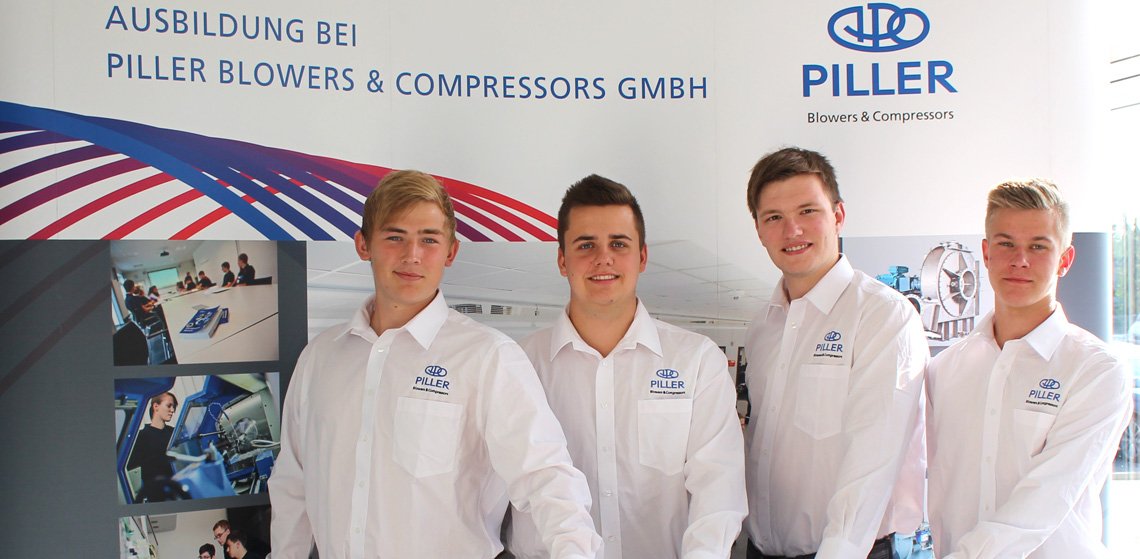 Application tips for trainees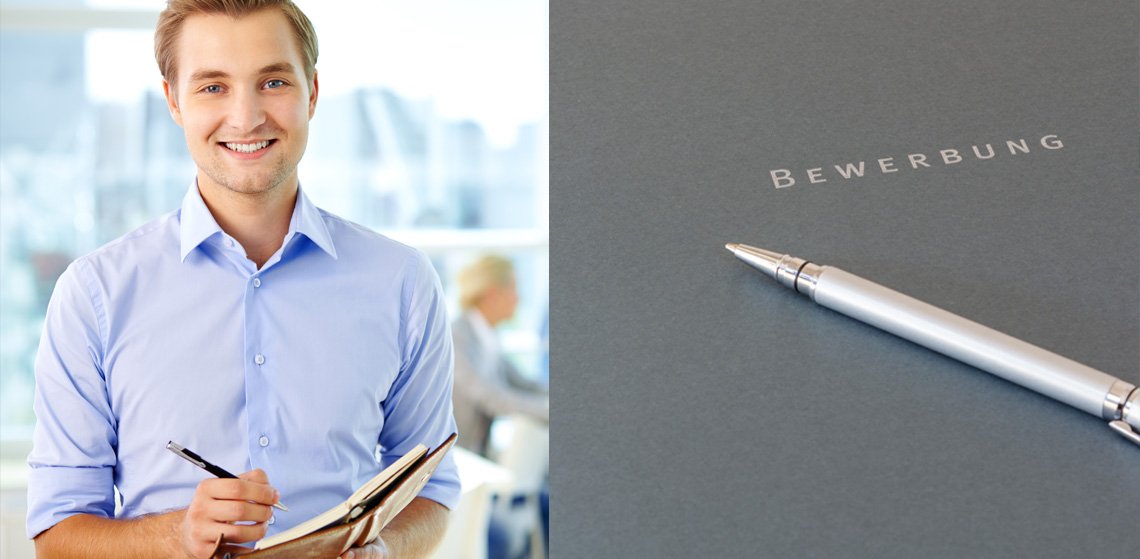 How do I apply? Anyone looking for information and tips on application letters, recruitment tests at the Assessment Center or for a job interview will find all the information they need here. Being informed is worthwhile!

You have acquired your first impressions of PILLER and would like to start your training with us or are interested in an internship with us. Then we should get to know each other better. The next step is your application. Here a few things must be kept in mind. Your application is your means of selling yourself to us! This is the only way of safeguarding your chance. This is because we can only compare all interested parties in a neutral way if they submit complete, clean and error-free applications to us. To ensure a successful application, here are a few pointers and tips.
How to apply
An application should always be complete, irrespective of whether you are applying on traditional paper materials with a folder or electronically via email. You must take care that all sections of an application such as the accompanying letter, CV and enclosures are not only included, but are also dean and tidy. Spelling mistakes, creases or coffee stains give the impression that the interest in a training or internship position was not serious. It also gives a good impression to name the correct contact partner by name. This shows that you have done some research. Your accompanying letter should make clear why you want to secure the stated training role and why you would like to work at PILLER. The more precisely you have looked at PILLER and the job, the more likely things are to work out later.
The Assesment Center in Moringen
Companies frequently run recruitment tests for trainees to which all applicants to the company are invited. Such a recruitment test may consist of a group interview and role plays designed to test how communicative and flexible the candidates are. Knowledge tests in the form of questionnaires are also often included. These often relate to general knowledge, concept comprehension and company knowledge.PILLER also runs small Assessment Center recruitment tests followed by group tasks. The relevant responsible trainers and some trainees also participate in this day. At the end the applicants generally have to present the results of their group work. Even if all recruitment tests are different, you can still prepare by
Obtaining current and standard information about the company
Practicing a short presentation
Training in group discussions with family/friends
Reading experience reports of others on the internet as a warm-up
Researching/training yourself in typical test tasks and obtaining feedback from friends/family.
Your job interview
An interview invitation means that you are now getting close to your training place at PILLER. In this discussion the training company and the applicant will get to know each other in person. Both sides have the opportunity to "sound each other out" At PILLER we would like very much to find out, amongst other things, who the real person is behind the application and the results. And you can also use this opportunity to demonstrate your motivation and your interest in the training in a credible and detailed way. You can also get to know the training management team and get a clear idea of whether the training and company are a good fit for you.
Your application documents
Your application letter which must include the following:
Full sender details with first/last name, address, telephone number and email address
Full/correct address of the PILLER contact partner
Date
Reason for the letter and the job description
The correct designation of the training profile
The name of the school you are currently attending
Details of the school leaving certificate you are working towards
Details on your motivation: Why this training, why at PILLER
If applicable, your technical experience
Salutation and your signature
A list of all enclosures in your application folder
Your CV with:
Your personal data including first/last name, address, date of birth
School education: time periods, names of schools and leaving qualifications
Any further training and qualifications
Voluntary military or social service, or similar
If applicable, any periods spent abroad
Any previous internships and professional experience, such as holiday jobs
Specific knowledge and skills such as foreign languages
Personal interests, hobbies, volunteering commitments
Your enclosures:
Your last three school reports
Proof of internships and activities
If applicable training and/or work references
If applicable, certificates and extra qualifications
Piller Blowers & Compressors GmbH
Nienhagener Str. 6
37186 Moringen
Germany


+49 5554 201-0

+49 5554 201-271