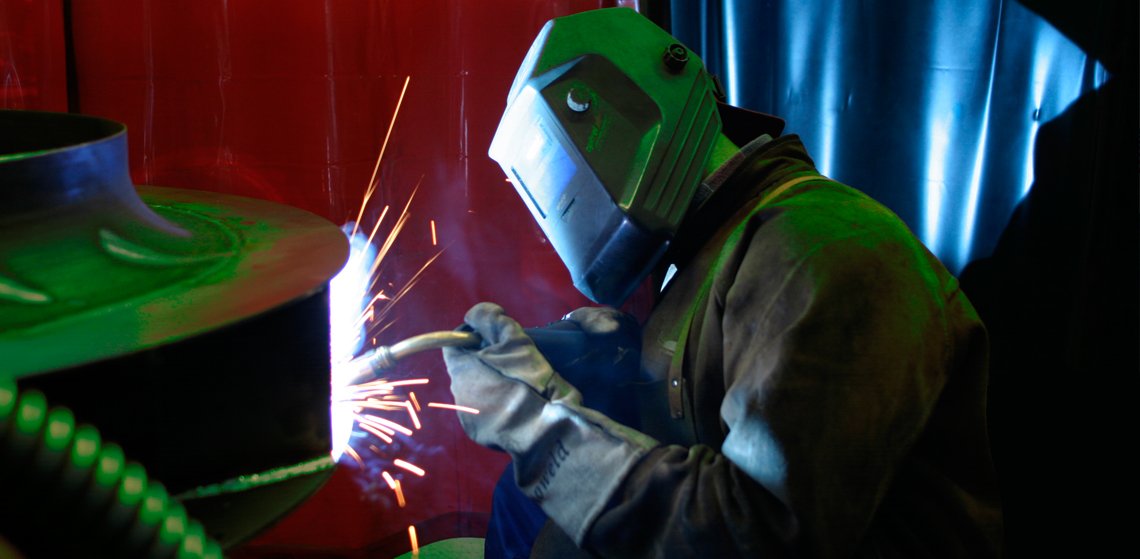 At PILLER, welding technology and especially the quality of a weld, is given the highest priority.

We meet the requirements stipulated in the Pressure Equipment Directive 2014/68/EU and have a manufacturer qualification according to AD 2000 (Data Sheet HP0) and the quality requirements for welding manufacturing plants according to DIN EN ISO 3834-2 and DIN 2303.
Welder's Qualification Test
In addition, we have extensive welding qualification certificates compliant with DIN EN 287/DIN EN ISO 9606 and our welding processes are approved according to DIN EN ISO 15614 for the processes MAG 135, WIG 141 and E Hand 111, for non-alloy and low-alloy steels, high-alloy corrosion-resistant CrNi steels, austenitic-ferritic, duplex and super-duplex steels and titanium. All welded joints are made based on the DIN EN ISO 9606 standard.
All welds are tested using the following procedures by qualified and certified inspection personnel according to DIN EN ISO 9712, Level II and III, depending on requirements and customer specifications:
VT visual inspection
PT penetrant test
MT magnetic particle examination
UT ultrasonic test
RT X-ray test
Our expertise at a glance
PILLER video – Insight into the production process
Play the video and gain an insight into our production! What workstations are there? Which high-end machines are used? How is work carried out and in which way is quality ensured?