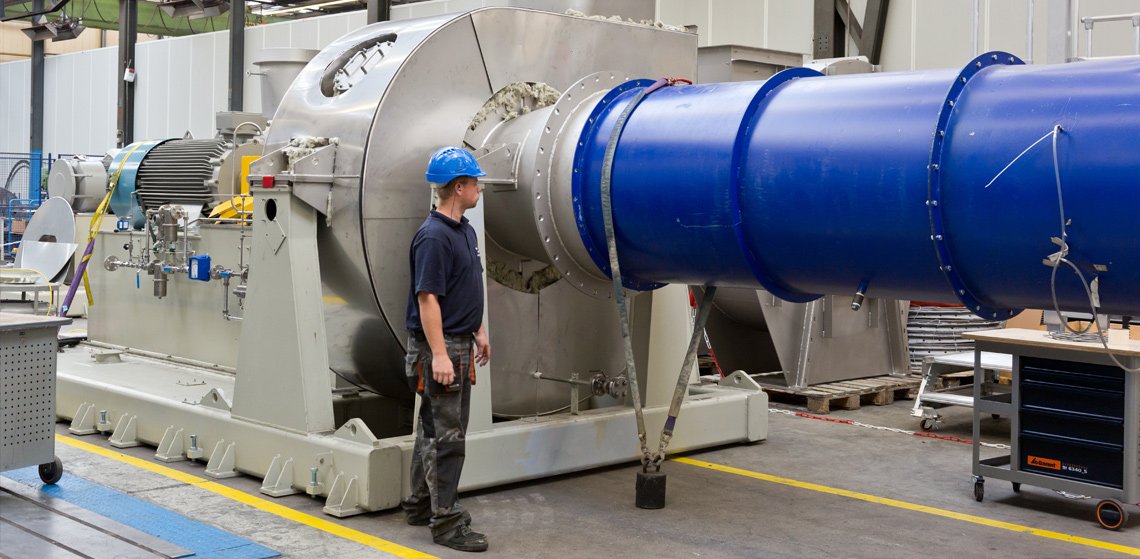 Fan characteristics, vibration measurements: We guarantee the perfect performance of our blowers by using test setups that simulate the real operating conditions, and by data collection and processing using tailor-made software.
Our own testing field is equipped with all necessary measuring instruments and the latest technology, such as a special measuring carriage for data acquisition and transmission. Take advantage of our ability to simulate operating conditions on specially designed devices and test benches!
Our expertise at a glance
PILLER video – Insight into the production process
Play the video and gain an insight into our production! What workstations are there? Which high-end machines are used? How is work carried out and in which way is quality ensured?