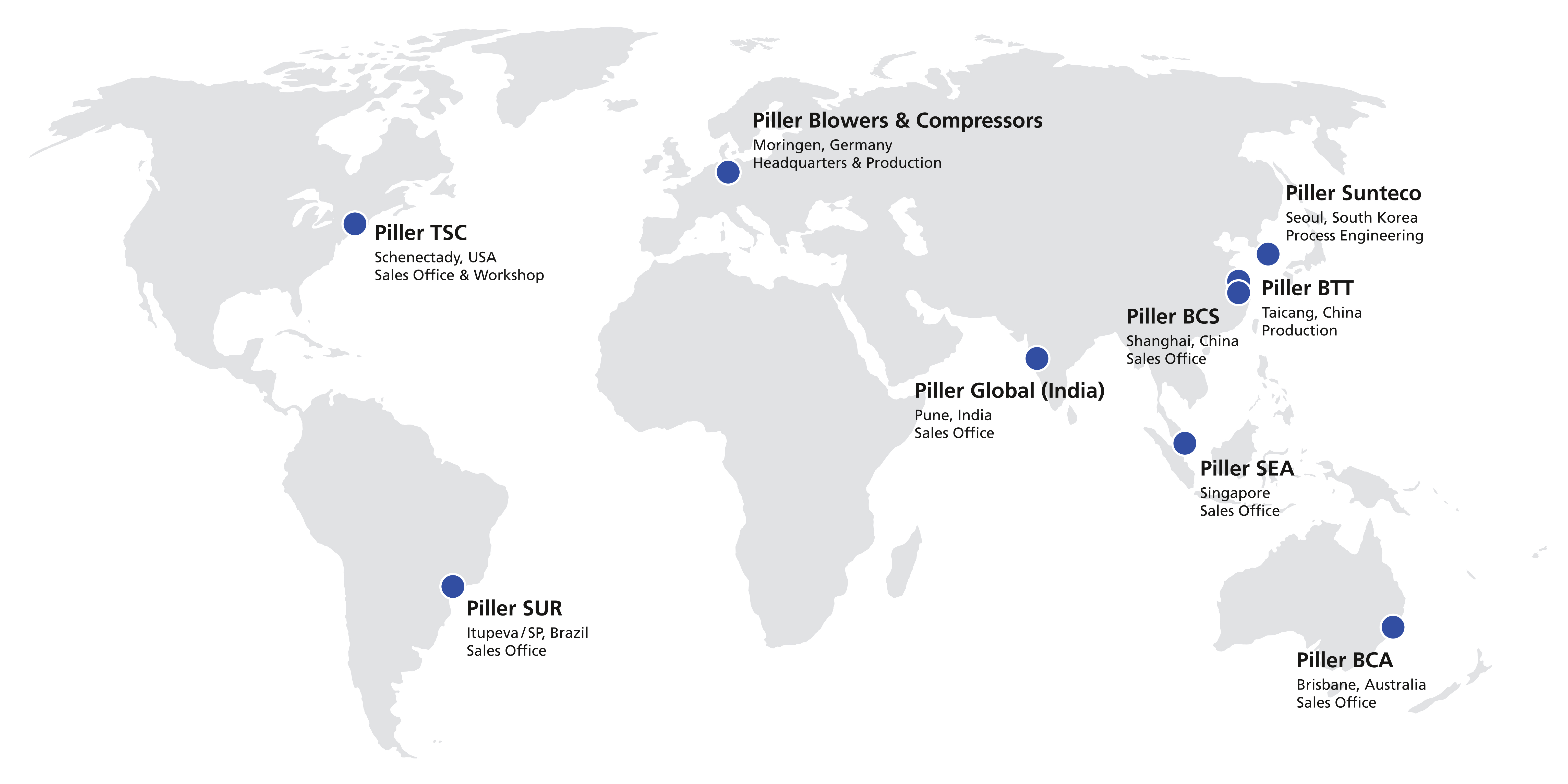 We want to offer the closest possible proximity to our customers directly on-site. This is why we are present through our international subsidiaries and joint ventures: Piller TSC Blower Corp.(Schenectady/New York, USA), Piller SEA Pte. Ltd. (Singapore), Piller BC Shanghai Ltd. (China), Piller SUR Ventiladores e Compressores Ltda. (Brazil) and Piller Global (India) PVT Ltd.
The future-oriented desire of the process industry for energy-efficient processes requires an intelligent use of energy and can be seen in a growing demand for our blowers for vapor recovery – to this end, we launched the powerful joint venture Sunteco Ltd. (Korea).
Discover more about PILLER
PILLER video – Insight into the production process
Play the video and gain an insight into our production! What workstations are there? Which high-end machines are used? How is work carried out and in which way is quality ensured?