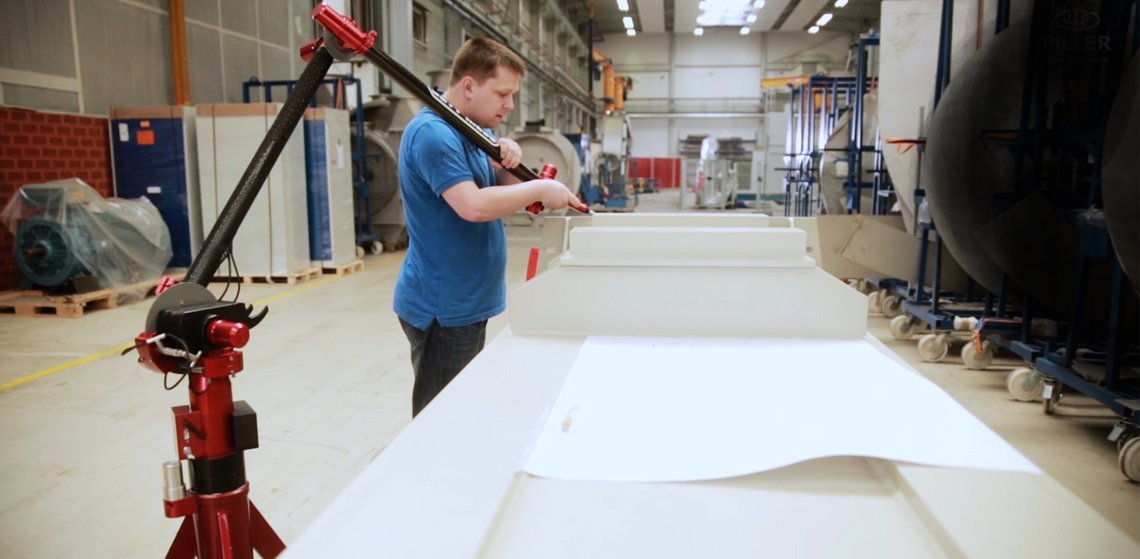 High-power blowers and compressors with the "MADE BY PILLER" seal of quality are in great demand all over the world. PILLER ensures the highest quality and operational reliability of all its products and services. Our quality is based on comprehensive quality assurance and a quality management system according to DIN EN ISO 9001. Furthermore, PILLER has numerous approvals and manufacturer qualifications such as the approval for the welding of military installations according to DIN 2303 Q2 BK2, approval as a welding company according to DIN EN 3834-2 and AD2000 HP0, as well as approval compliant with EAC TR CU.

Our processes are subject to dynamic, cutting-edge control loop. The organization consistently complies with legislative requirements and standards, and implements them reliably. The goal of all methodologies used is the preservation and development of our product quality and related services – starting from central standardization and documentation control, through quality planning all the way to supplier development and technical documentation. A wide range of checks and controls, as well as comprehensive quality assurance checks and tests, ensure that all defined quality requirements are observed.

In recognition of the variety of tasks involved, our quality control (QC) is divided into two parts – an active part (QA) and a methodical part (QM). The chart below illustrates this distinction:


Central standardization
Documentation control
Quality planning
Central complaint management
– Coordination
– CIP measures
Supplier development/external inspections
Technical documentation
– Directive 2014/68/EU
– Directive 2014/34/EU
Incoming inspection
Non-destructive test
– FE test (LEVEL II+III)
– MP test (LEVEL II)
– US test (LEVEL II+III)
– RT test (external)/Pressure test (AD 2000)
– Arcing test
– Bresle test
– PMI test (RFA and spectrometer)
– Salt test (contamination test)
– Cross-cut adhesion test of paint finishes
– Tear resistance test of paint finishes
– Hardness test
Outgoing inspection
Discover more about PILLER
PILLER video – Insight into the production process
Play the video and gain an insight into our production! What workstations are there? Which high-end machines are used? How is work carried out and in which way is quality ensured?